Dean Shostak And His Glass Armonica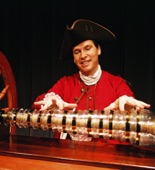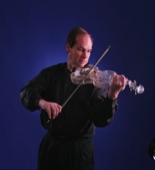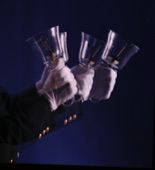 CLICK HERE To hear my worldwide interview with "BBC World Service."
CLICK HERE to see my interview with Chris Funk on "Great Big Story."
CLICK HERE to read an article in The Daily Press newspaper.
Welcome to my home page. I am very excited to announce my 2018 Holiday Concert Season in Williamsburg, VA. I will be performing my "Crystal Carols" Concert at the Williamsburg Library Theatre and at the Hennage Auditorium in Colonial Williamsburg. All shows are $10.00 general admission. I will be performng on glass armonica, glass handbells and glass violin in all the concerts.
CRYSTAL CAROLS AT WILLIAMSBURG LIBRARY THEATRE TICKETS
Monday, December 3 @ 7PM
Saturday December 22 @ 1 PM
Saturday, December 29 @ 1 PM
CRYSTAL CAROLS AT COLONIAL WILLIAMSBURG TICKETS
Wednesday, November 28 @ 11:15 AM
Wednesday, December 5 @ 11:15 AM
Wednesday, December 12 @ 11:15 AM
Wednesday, December 19 @ 11:15 AM
Wednesday December 26 @ 2:15 and 4:15 PM